Events are revealed!

The project
What we want to do for you
FUN JUMPERS
A unique website to group your data, to centralise info on skydiving and tunnel events, to buy and sell your material: every day, you save time and fly more.
EVENTS
Boogies, skill camps, tunnel camps, training camps: rapidly find the event you are interested in, get suggestions based on your wishes, use features to help you organise your trip.

> START <
AD CLASSIFIEDS
Enjoy our classifieds thanks to the advanced filters that provide faster results. Save your search to be notified as soon as a relevant classified is published.

> START <
PROFESSIONALS
Enhance your business & meet your customers thanks to an increased visibility towards a selected audience. Dedicated features and a customer based approach help you build high quality customer relationships.
The approach
Our guiding light
Skydiver, Tunnel flyer, Professional
Our approach is strongly user-centric:
- tailor made services to listen to your wishes
- understanding you so we evolve according your needs

Startup insight to build an application that keeps its promises:
- features are delivered gradually to guarantee an optimal service
- user feedback is key to ensure the platform is fitting you
FUN

everything you need to practice better

Customized

based on user's feedback, we want to accurately answer your needs

Easy

you already know how to use the app
The team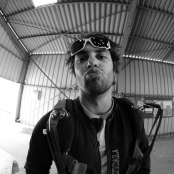 Fun jumping since 2005, having more than 1900 jumps on 37 DZ in 9 countries over 3 continents, and more than 35 hours of tunnel flying in 12 tunnels through 7 countries, he has an international experience of the sport behaviour and a strong knowledge of the needs of an experience skydiver.
Young skydiver (350 jumps for 2 years, 5 hours of tunnel), he is discovering skydiving milieu and is acquiring more skills. Geek, entrepreneur, he manages to reconcile his business and his passions.
Contact us
A question, want to meet us?